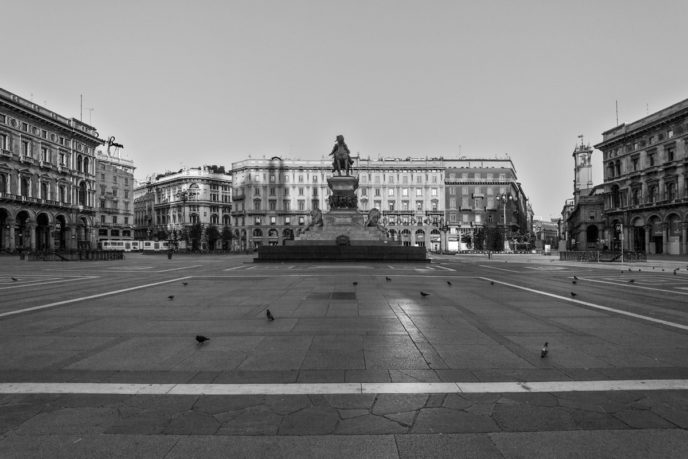 Milan Still Life
 
Severa Milano, arrogante e ricca, avida, povera.
Umanità persa, sparita per magia o per necessità.
Umanità inespressa, ingessata nelle forme, arroccata negli splendidi attici, compressa nei luridi anditi.
Triste Milano, desolata e lucente, ingrigita negli anni bevuti, negli ostentati euro dissipati.
Sotto la crosta piano rivive Milano, s'intrecciano gli sguardi, si sfiorano le mani…
Ritornano?
 
 
Harsh Milan, rich and arrogant, greedy, poor.
Lost humanity, disappeared either for a spell or for need.
Unexpressed humanity, stiffened in a body cast, perched in magnificent lofts, squeezed in filthy passages.
Sad Milan, desolate and shining, graying with the drunk years, with the wasted flaunted wealth.
Milan slowly lives again under the surface, glances intersect, hands brush …
Are they coming back?